Are you ready to take the plunge into the vaping world? If yes, you have to know more about this terminology. If you are a vaping newbie, please check out this handy vaping beginner's guide. This will help you make a well-informed choice about the e-liquid that's right for you. It will make your switch to vaping more successful.
E-liquid has base ingredients like PG and VG. The PG stands for Propylene Glycol and VG is for Vegetable Glycerin. Both PG and VG comprises of natural or artificial flavors in an almost unlimited variety.
This means, you'll be sure to find something you can use as an all-day vape. The e-liquids have a different variety of PG/VG ratio. They can contain dilutants like distilled water.
What is Propylene Glycol or PG?
Propylene Glycol works as a carrier for flavoring in food products. It's an ingredient in food coloring and is used as an additive in different medicines. PG offers the throat hit sensation and seems thinner in consistency than the VG – Vegetable Glycerin. However, Propylene Glycol is non-toxic in nature.
What is Vegetable Glycerin or VG?
Vegetable Glycerin is a sweet-flavored and vegetable based liquid. VG offers the vapor production that helps in stimulating smoke. It's thicker than Propylene Glycol. VG is non toxic and the more VG in e-liquid; the smoother it will be for vaping.
What to Know about Sub-ohming Process?
Sub-ohming is vaping on a device where the atomizer coil has the resistance less than 1.0 ohm. The reason why some advanced vapers use sub-ohming is to increase the power output from their devices, creating enough vapor and flavor from their e-liquids.
When you vape using sub-ohm coils, it will help you produce a substantial amount of vapor as compared to using coils above 1.0 ohm on the same device. Generally, the sub-ohm vapers take lung hits which means they inhale straight to their lungs; enhancing the amount of vapor they can inhale every puff.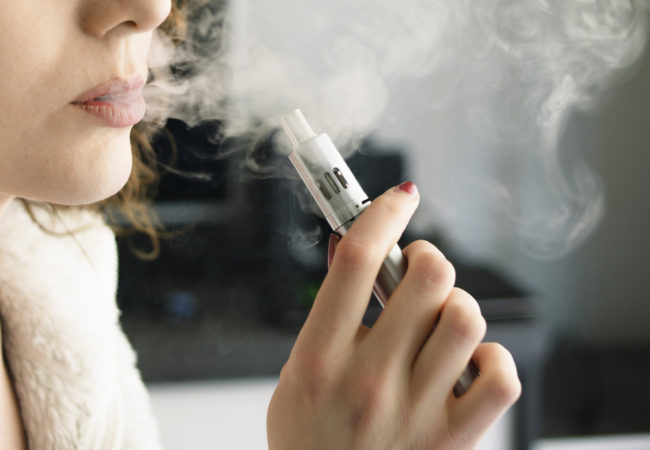 People who vape sub-ohm consider e-liquid with a greater percentage of VG than PG. The reason behind it is the VG – Vegetable Glycerin creates larger clouds and denser vapor production.
When you vape sub-ohm, it will produce additional output and vapor which will be inhaled on every pull. It's the norm to use lower nicotine strength – generally 6mg/ ml and under.
Bottom Line –
Obviously, there's more in the vaping world and you should do more research to find the right one. As you make the switch, you have to make sure that you educate about proper maintenance and safety so that you will get the absolute best out of your vaping equipment.
At Ejuice Store, we pride ourselves on providing e-liquids including
Crisp Menthol by USA Vape Lab Menthol 100ml
. the Crisp Menthol e-liquid has a refreshing blend of super cool mint and additional cold flavors, ideal for menthol aficionados. The chilly and smooth menthol can be your new go-to-menthol on the go.